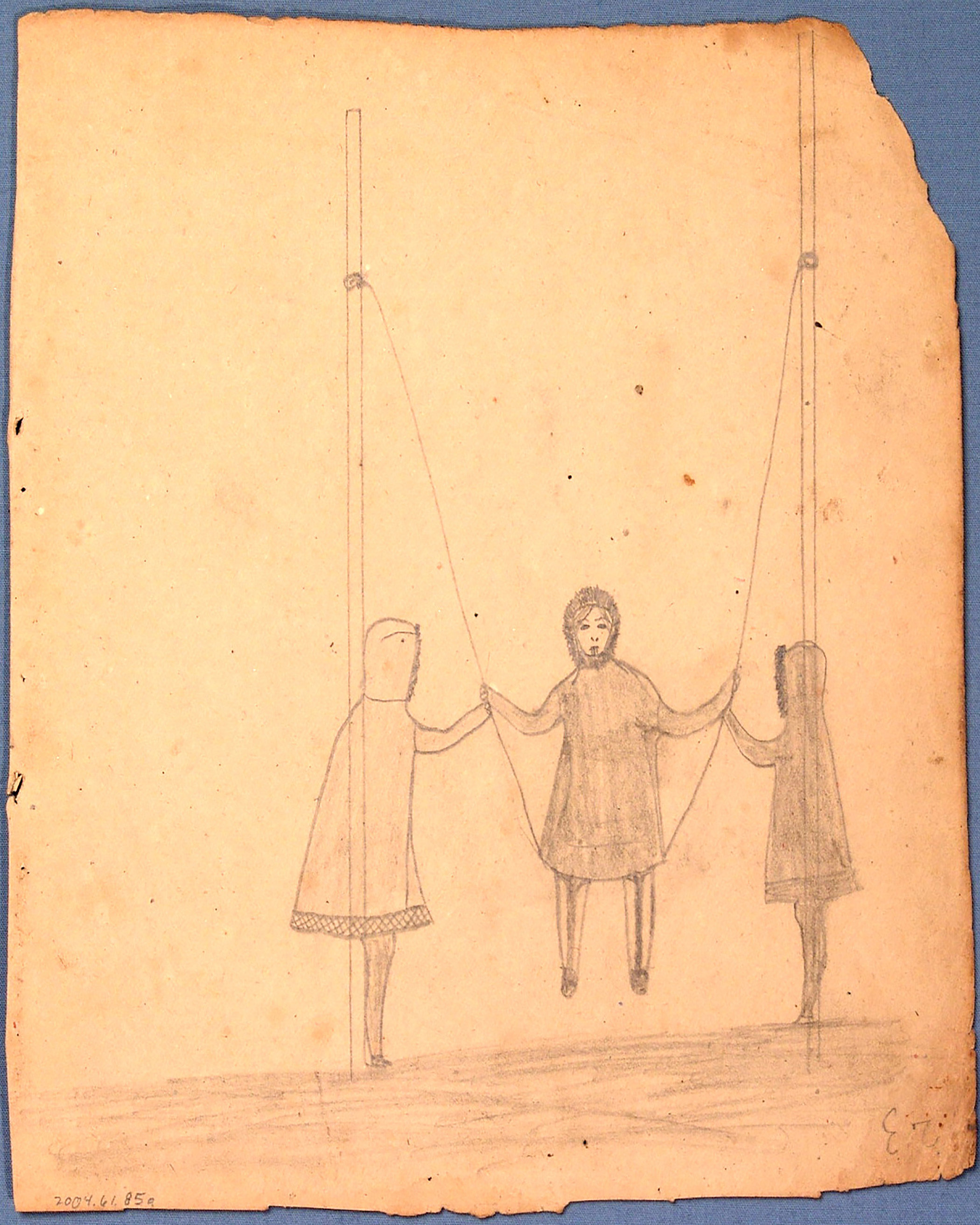 Image 5
---
George Ootenna, (1878-1971) 
Untitled, c. 1900 
Graphite on paper 
Collection of the Anchorage Museum, 2004.61.85ab
Scenarios depicted by Iñupiaq artists Ongualuk and George Ootenna show the importance of play and socialization in the development of gender roles.
Ongualuk's drawing shows a woman in fancy dress. The caption, likely written by teacher Ellen Kittredge Lopp reads: "Nora's sister, Ongualuk, has been here drawing some pictures this afternoon and I will send you some. Though they are not in very good shape they will show what pretty girls like to dress in."
Ootenna's generation survived the 1918 flu pandemic and he was one of a few surviving adults in Wales who took on responsibility for community leadership during this time. He is remembered as a source of knowledge and caring for young people who lost family members and parents.