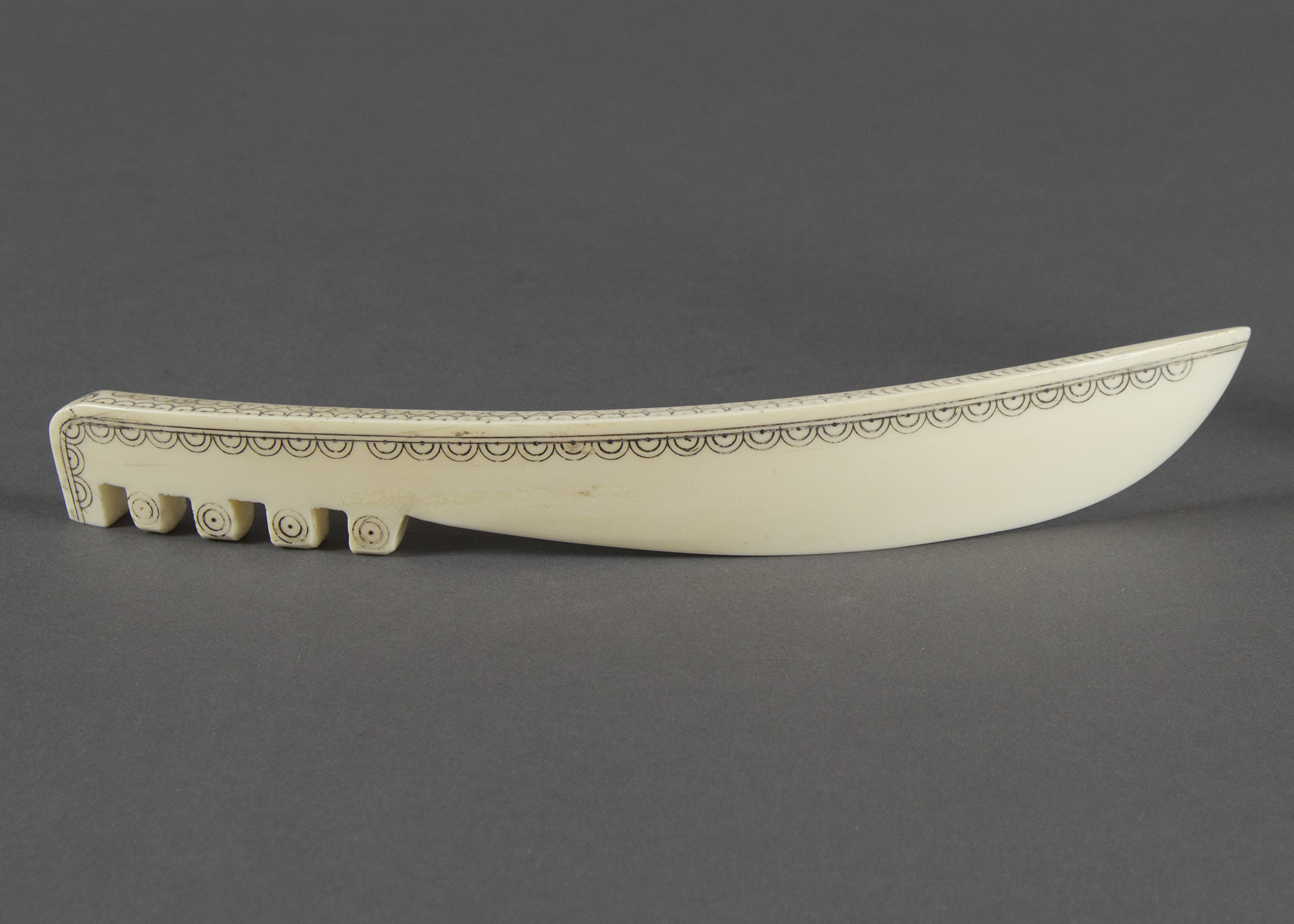 Image 10
---
Anna Martins, (1927-2012) 
Story knife, 1972 
Walrus ivory and ink 
Collection of the Anchorage Museum, 1972.82.1 
Yup'ik girls illustrated stories and legends for each other, sketching images in mud or snow with story knives made from ivory, wood, antlers, or filed metal strips. Girls also used the knives for games that strengthened their spatial relations, problem solving, and memory skills. Today, butter knives are sometimes used to practice and create sewing designs. 
Dolls, commonly given to girls, provide an opportunity for children to model behavior and role-play. Josephine Ungott's doll represents a girl in traditional clothing and is made from seal gut, auklet feathers and beaks, glass beads, fur, alder, and other natural materials. The Tlingit-attributed doll depicts a woman carrying a baby. 
Mass-produced paper dolls emerged in the 1800s. They allowed children to dress the dolls in a variety of different fashions. These paper dolls from the 1940s reveal dominant beauty standards of the time: fair-skinned, tall, thin, and made-up. The Fiona Fisherman doll reflects changing social norms and possibilities for women today.