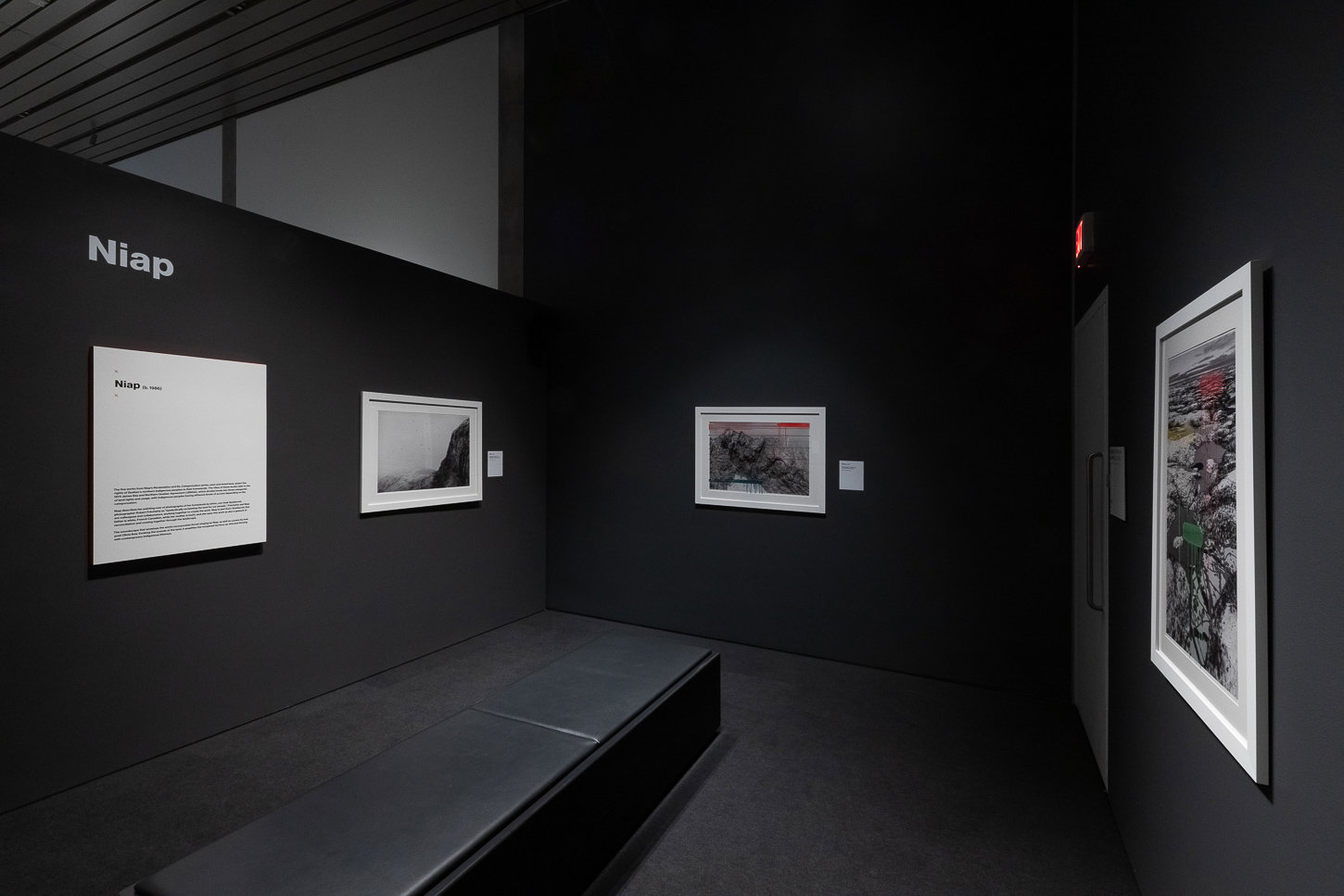 Niap
---
The five works from Niap's Reclamation and De-Categorization series, seen and heard here, assert the rights of Quebec's northern Indigenous peoples to their homelands. The titles of these works refer to the 1975 James Bay and Northern Quebec Agreement (JBNQA), which divided lands into three categories of land rights and usage, with Indigenous peoples having different levels of access depending on the categorization.
Niap describes her painting over of photographs of her homelands by white, non-Inuk Quebecois photographer Robert Fréchette as "symbolically reclaiming the land for our people." Fréchette and Niap are colleagues and collaborators, working together to create the work. Niap is part Euro-Quebecois (her father is white, French Canadian, while her mother is Inuit), and she sees this work as also a gesture of reconciliation and coming together through the landscape.
The soundscape that envelops the works incorporates throat singing by Niap, as well as a poem by Inuk poet Olivia Ikey. Evoking the sounds of the land, it amplifies the reclaimed territory as vital and thriving with contemporary Indigenous lifeways.