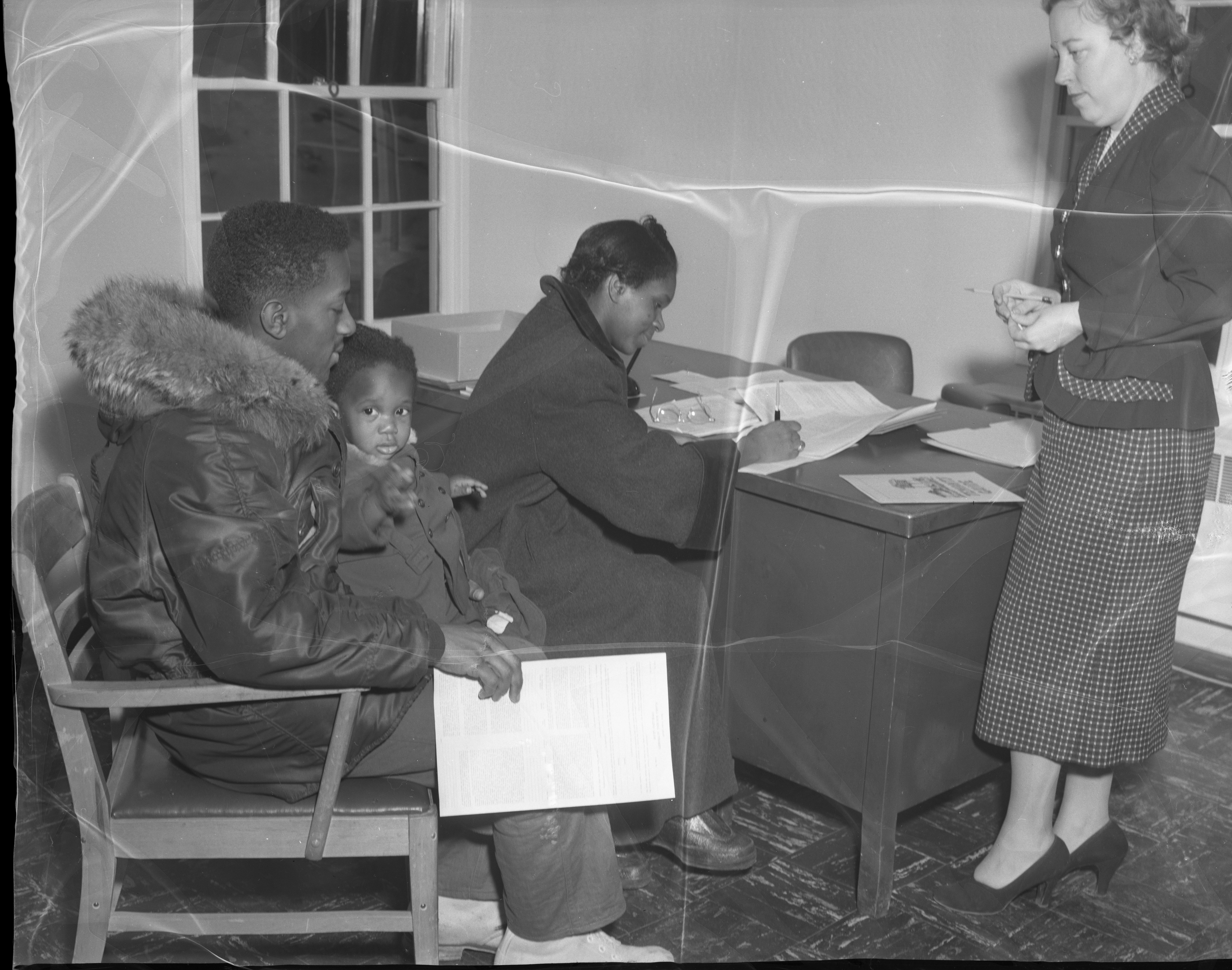 Credit: Anchorage Museum, Steve McCutcheon Collection, B1990.14.5.Anc.Hous.3.330.2
Willow Park dedication, Alaska Housing Authority, n.d.
---
Black home ownership in Anchorage was generally restricted to a few neighborhoods until the passage of the Fair Housing Act in 1968. These included Eastchester Flats, Fairview, and Green Acres. Here, a family completes the paperwork to settle in Willow Park, one of Anchorage's few public housing developments available to Black families. The Alaska Housing Authority purchased a corner of the Cemetery Reserve to develop into the Willow Park Apartments, just east of downtown. The Municipality of Anchorage eventually demolished the apartment complex in 1993.