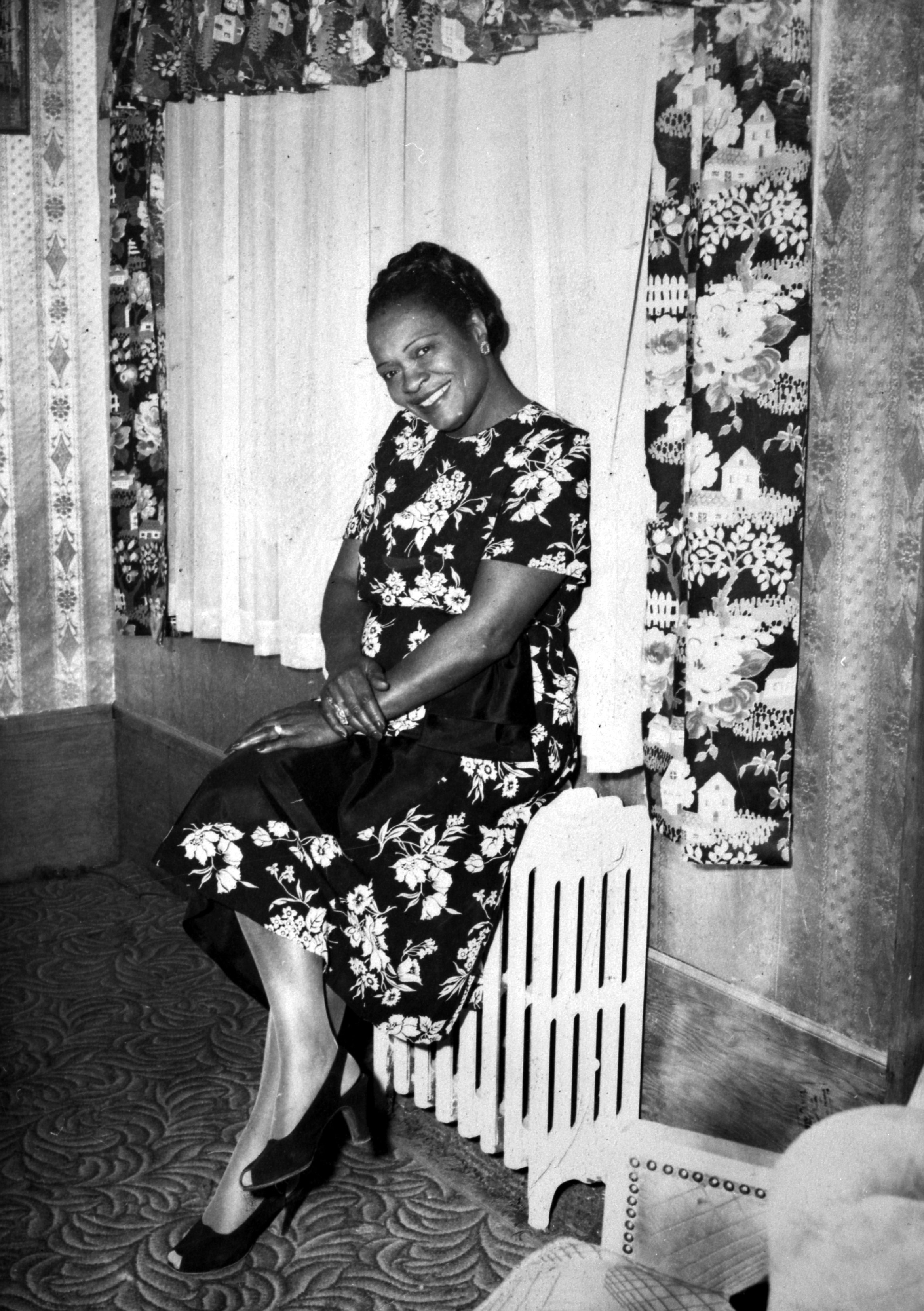 Credit: Anchorage Museum, Zula Swanson Photographs, B1977.104.1
Zula Swanson, n.d.
---
Zula Swanson was born on a cotton plantation in Jackson Gap, Alabama, in 1891. In 1918, she moved to Portland, Oregon, where she worked as a dressmaker. With limited financial resources, Zula became a sex worker and managed to amass a large savings. In 1929 she relocated to Anchorage to escape charges of bootlegging and drunk driving.  
On arrival in her new home, Swanson purchased property downtown, which she turned into a brothel disguised as a boardinghouse. She also owned the Rendezvous Hotel, which served as a meeting place for new arrivals seeking housing and job opportunities. She continued to prosper in Anchorage, purchasing commercial and residential lots throughout the 1940s and 1950s, quickly becoming one of the largest private landowners in the territory and then state. She was also among Alaska's wealthiest residents. In 1962, she sold land on what is now the JCPenney department store for an estimated $250,000—equal to roughly $2.1 million today. 
While growing her business empire, Swanson maintained an active role in civic life in Anchorage. She was a founding member of the Anchorage chapter of the National Association for the Advancement of Colored People (NAACP) in 1951 (alongside Blanche McSmith) and a member of various community clubs. Ms. Swanson passed in 1973, at the age of 82.