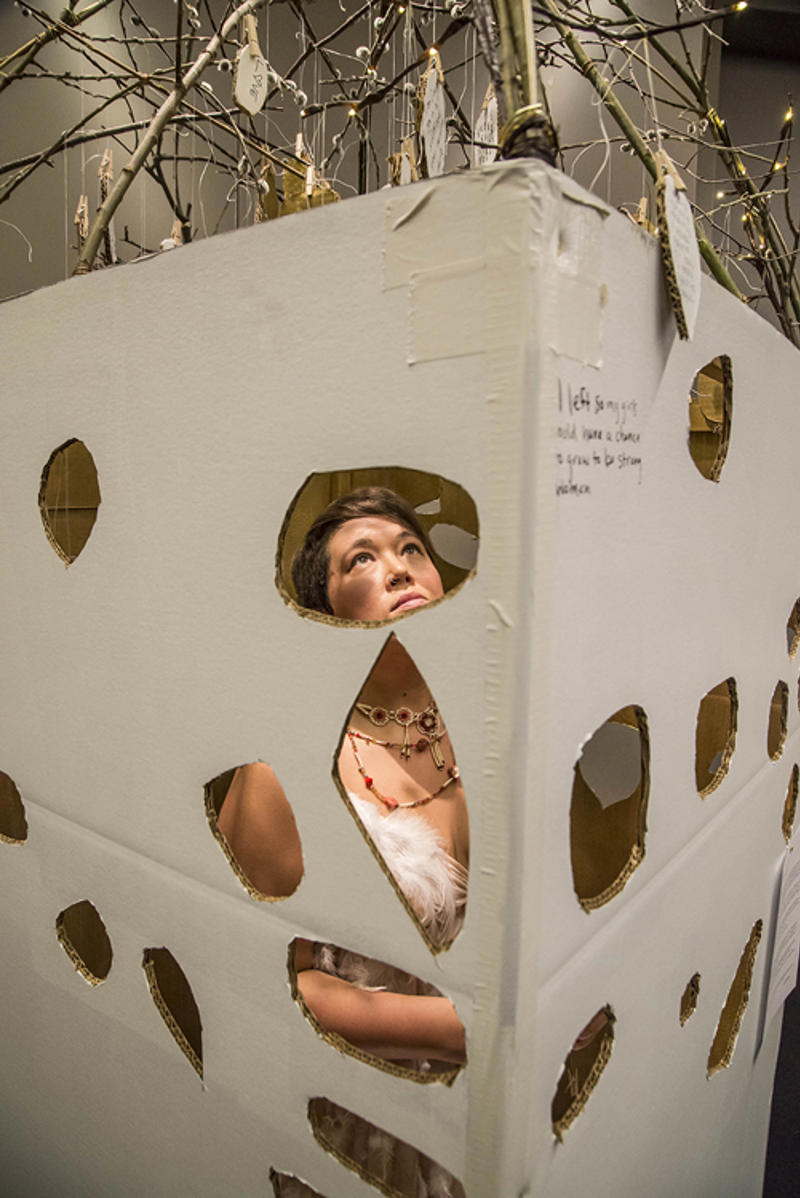 Credit: Michael Conti
The Offering Place - Tuniglaktugvik
Sarah Whalen
Anchorage Museum
---
When given this project I went to a very personal place. So many women men and children have personal stories of abuse in this beautiful wilderness, and I am no different. How to conceptualize that? How to make a cardboard box convey the meaning and emotion I felt? What would be a respectful way to explore an open dialogue about abuse and violence?
I have a story. I believe we all do. Entire communities are affected by this generation after generation. But whether it is your own story or the story of someone you know, we all have something to share. And through sharing, we create our new world.
This is what I invite you to do — share your thoughts, emotions and experiences. Write them on the box or on a page. Your words will then be cut out and given into the work and gradually this box will open up.
Because the more we share the more the box disappears.
The idea:
Through the sharing of abuse, violence, personal pain, and our thoughts and experiences we can take away some of the hold they have on us. Sharing can be painful but it is also very freeing. Abuse hides behind doors and smiling faces, it lives in the shadows of our community.
Sharing is the first step to getting out. The more that is shared, the more the box opens and words rise into the branches as though being offered to the air.
In the end this piece will result in a communal fire where all of our words will be released.
The hope:
To open dialogue within the community about the violence perpetuated on our people.
—Sarah Whalen