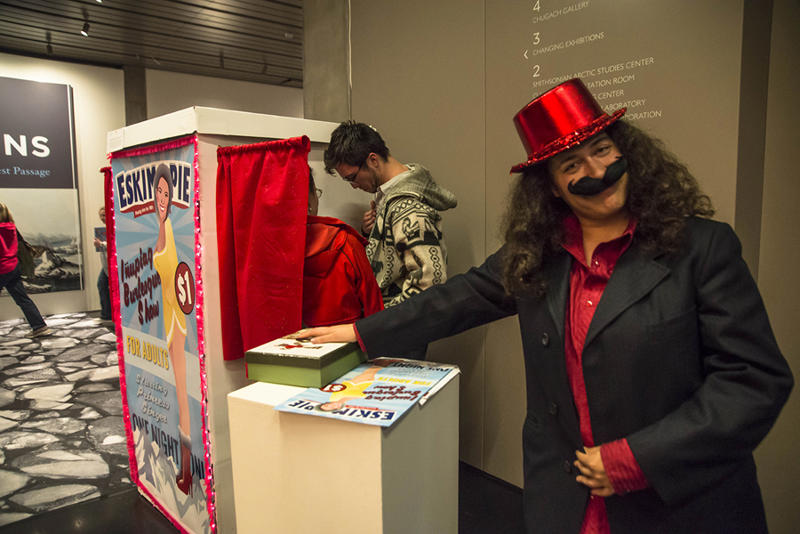 Eskimo Pie 1
Holly Mititquq Nordlum
Anchorage Museum
---
Preformed by Pricilla Hensley Holthouse.
This work addresses the stereotypes of native women including the degradation, exotification and exploitation that often define our sexual identity.
Holly Mititquq Nordlum, is an Inupiaq visual artist originally from Kotzebue, Alaska. Her work reflects where she comes from, but also who she is now as a Native person, an American, a mother, and a regular woman. Holly uses many artistic media: printmaking, painting, sculpture, and others to express her ideas about life and social issues both with the Native community and people in general.