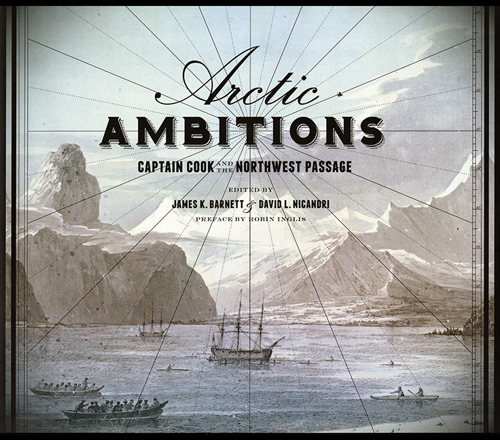 Arctic Ambitions: Captain Cook and the Northwest Passage
Edited by James K. Barnett and David Nicandri
University of Washington Press
Accompanying the namesake exhibition, this collection of essays from international scholars uses artifacts, charts, and records of the encounters with Native peoples to tell the story of this remarkable voyage. The collection also uses Cook's voyage as a springboard to consider the promise and challenge of the North today as an unique meeting place of powerful forces.
On sale in the Anchorage Museum Shop and online.