Anchorage School District: Honoring Healthcare Workers
On view May 1 - June 30, 2021
Anchorage School District organized an exhibition of student art work to expresses gratitude to local healthcare workers. Lead teacher Jacob Bera worked with healthcare workers to gather selfies of them at work wearing masks and personal protective equipment. These images were then distributed to students as inspiration for portraits in pencil, paint and digital media.
Anchorage School District Statement
Anchorage School District is deeply grateful to our healthcare community: the nurses, doctors and other healthcare workers who did so much this past year to keep us safe, and who cared for those who were impacted by COVID-19. Their strength, determination, and unyielding care for others in apparent in each of these portraits. These moving portraits express gratitude and inspire continued community action towards health and wellbeing as we continue to navigate the ongoing impact of COVID-19. We encourage viewers to explore these meaningful artworks created by our students, some who may be future healthcare workers and leaders of Anchorage and Alaska.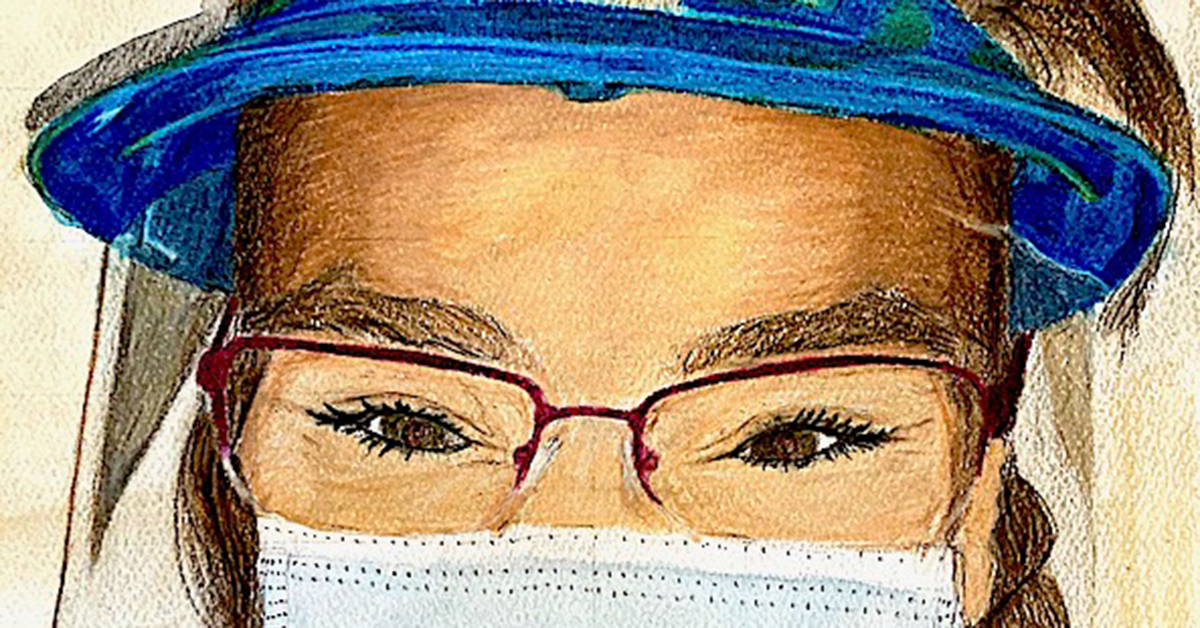 View submissions from students of 18 Anchorage-area elementary and secondary schools.