traveling EXHIBITIONS
Come to know the true North through dynamic exhibitions and programs.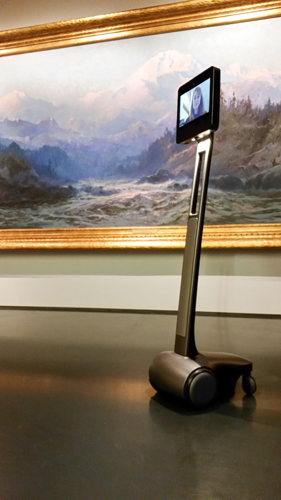 The Anchorage Museum tells the true story of the North, a story that weaves together social, political, cultural, scientific, historic and artistic threads.
The Anchorage Museum's traveling exhibitions engage diverse audiences and are adaptable to varied venues.
Exhibition Materials and Services
Additional material is available for traveling exhibitions, including exhibition labels and introductory panel text, sample press releases, publicity images and advertising. Catalogues and other items may be available at a discount for resale in the exhibitor's shop.
Tours of exhibitions slated for traveling that are currently on view at the Anchorage Museum are available to museum professionals via telepresence robot. Required are a web browser with broadband Internet connection, a webcam and a microphone.
For more information on our available traveling exhibitions, contact travelingexhibitions@anchoragemuseum.org.