Terra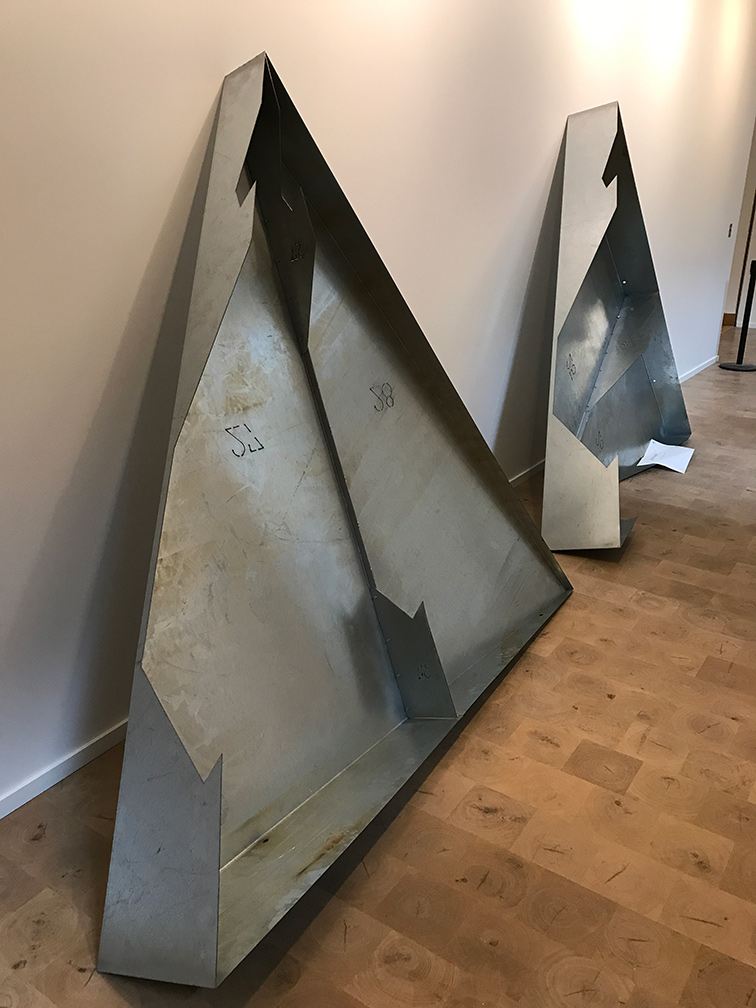 The museum's design team did the 3D modeling for 28 sheet metal panels that serve as a base for the Nanoleaf Aurora panels. A local fabrications shop used the models to guide a plasma cutter to precisely cut the detailed shapes, and then bend the resulting metal pieces into the final shapes.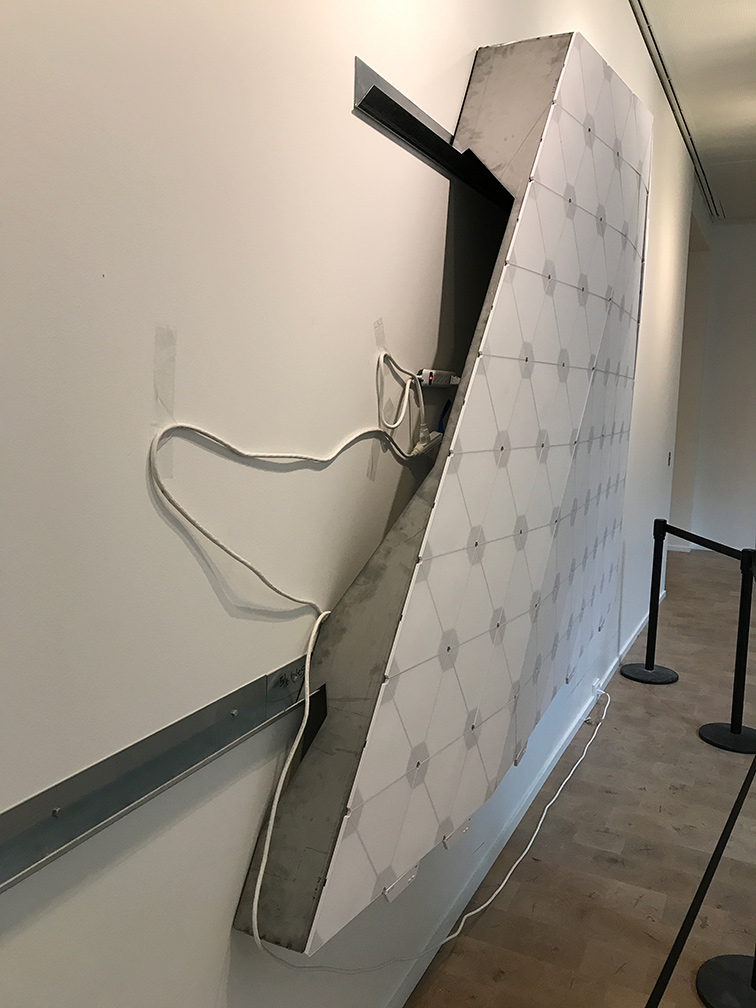 The finished sheet metal pieces were then lifted into place and hung on wall-mounted rails, with wiring hidden inside each panel.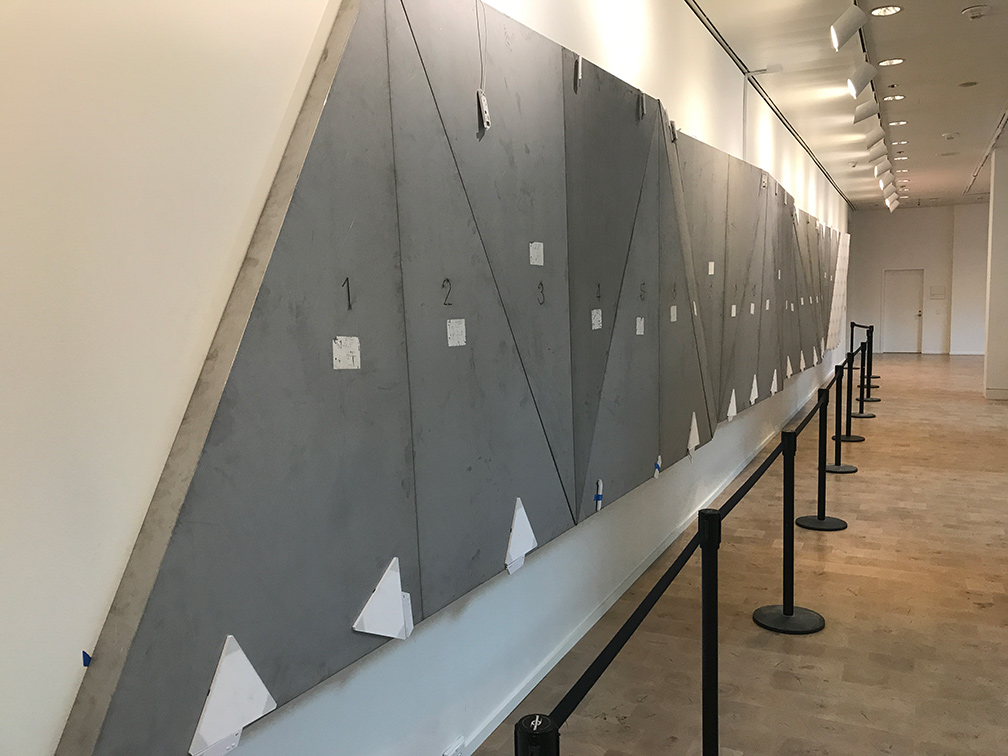 The 28 panels form 12 equilateral triangles (each with 81 Aurora panels) and 4 parallelograms (54 Aurora panels each), for a total of 57 feet 11 inches (17.6 meters) long and 6 feet six inches (2 meters) high, and 1,188 Aurora panels.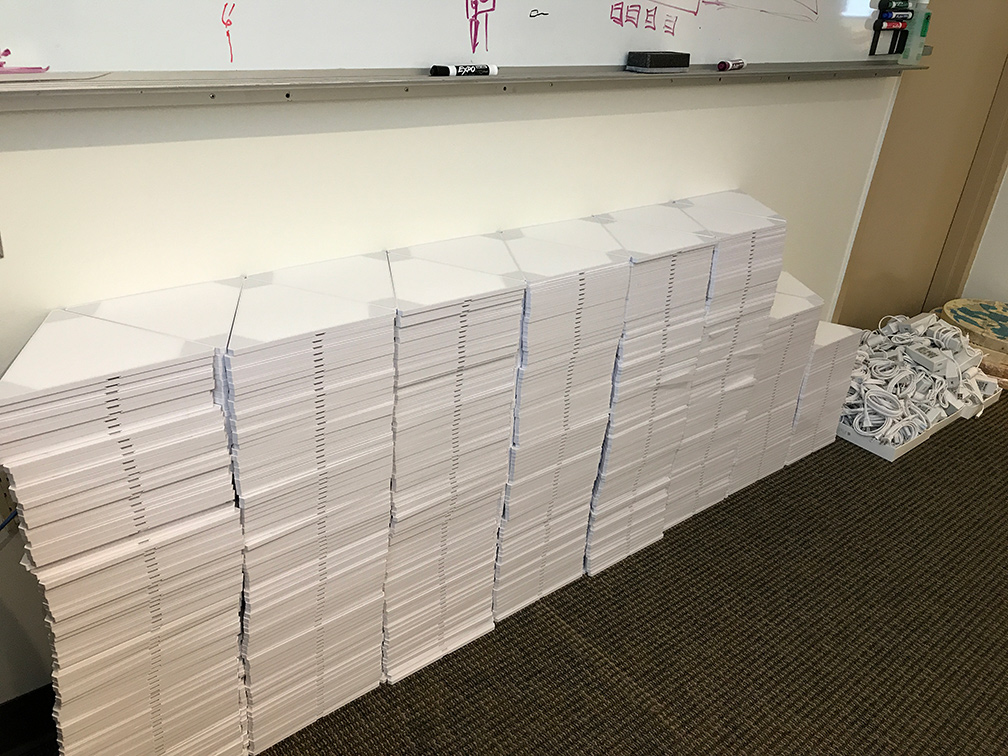 A total of 1,188 Aurora panels and 44 controllers were used in the final configuration.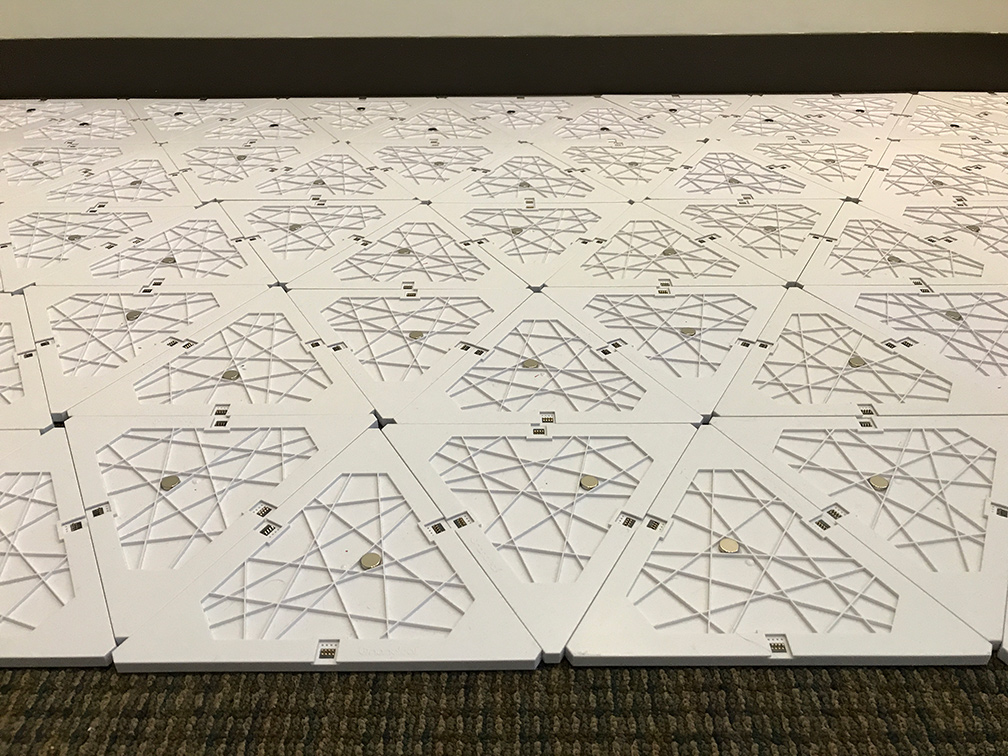 The use of a metal base allowed us to use small magnets glued to the back of each Aurora panel for attachment. This allowed us to easily move each panel into position and make small adjustments as necessary, and would also allow for easy repairs in the event of a panel failure.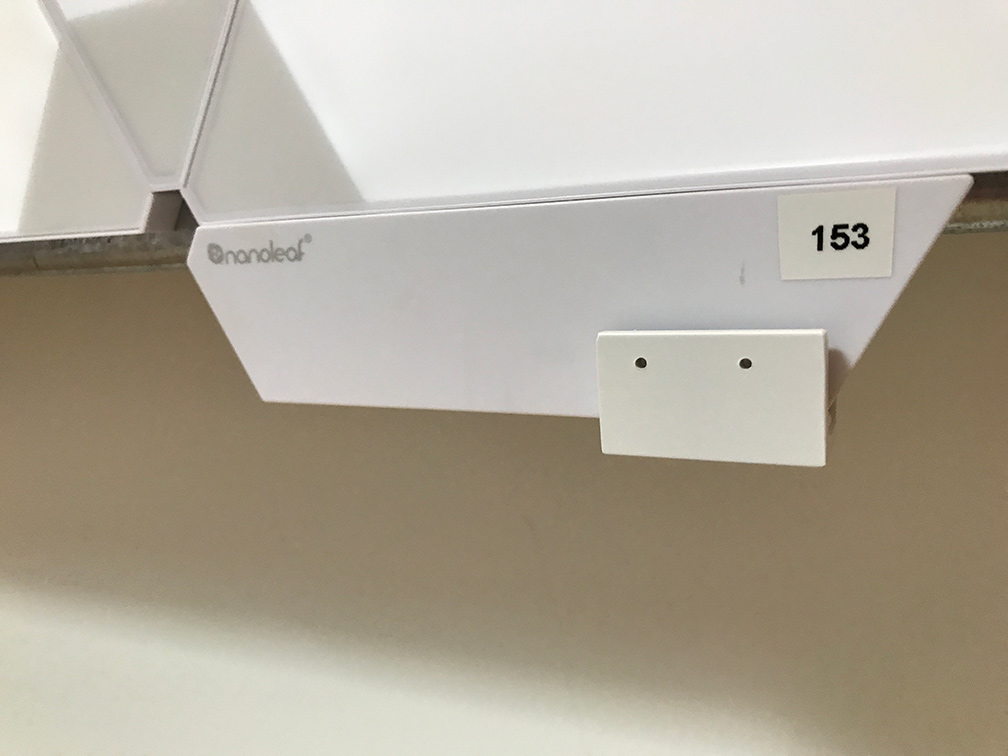 Our exhibitions group fabricated covers to project the controller buttons from curious fingers, with access holes that allow us to press the controller buttons if necessary.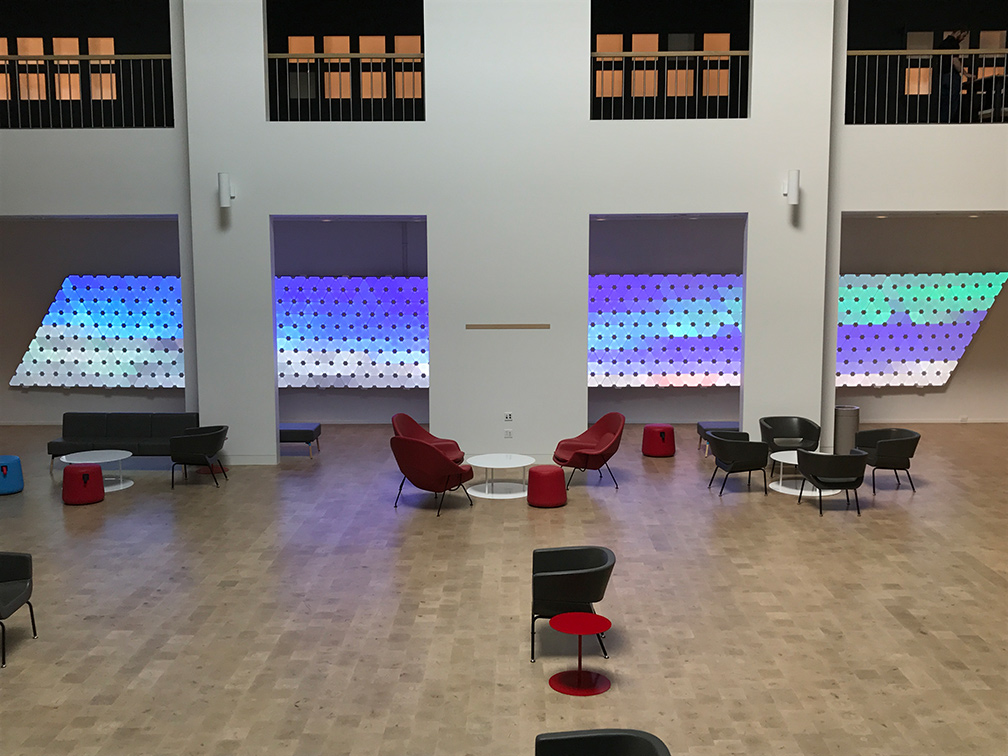 The finished installation in the museum's atrium.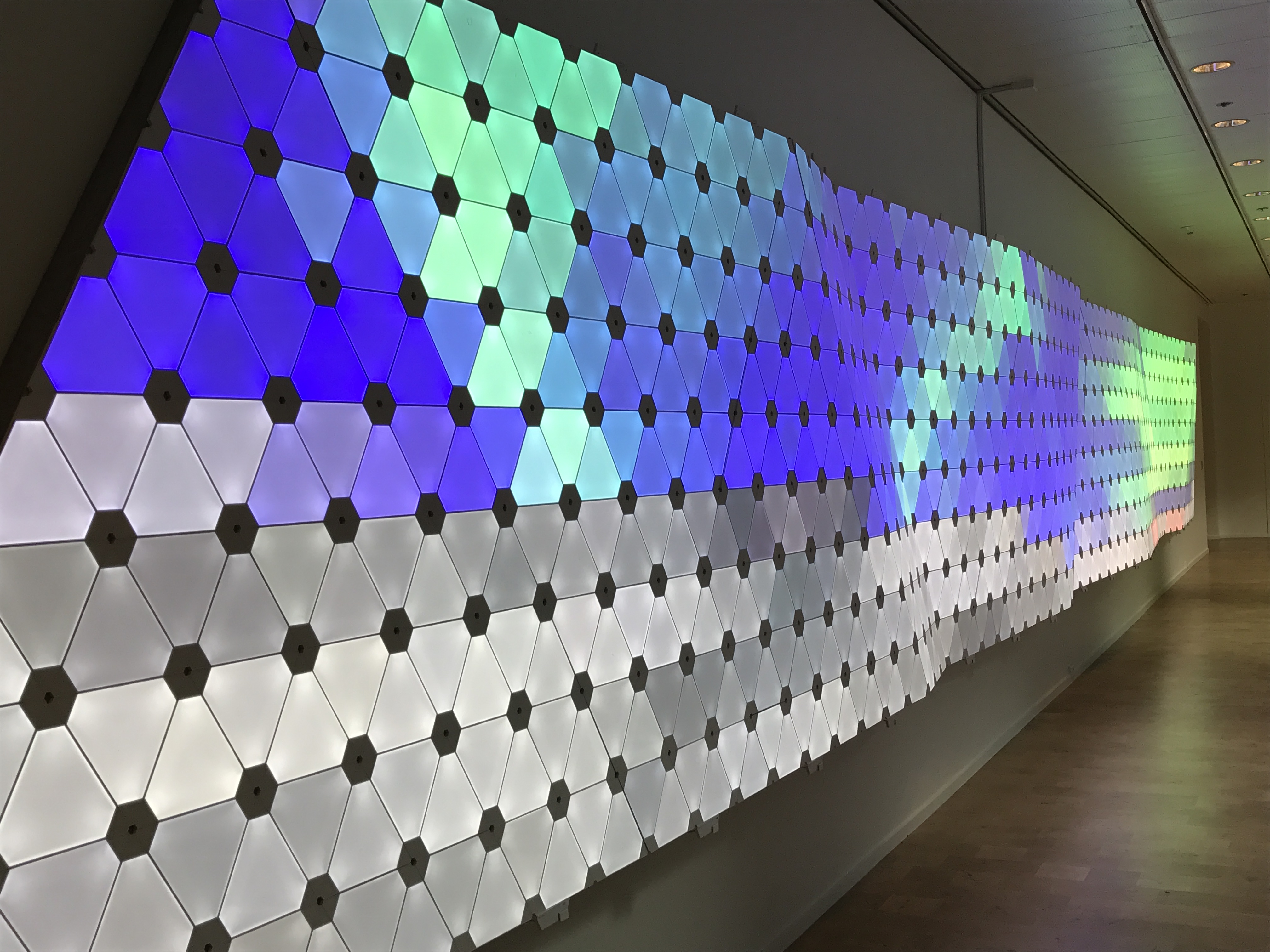 Side view of aurora video playing on the Terra wall.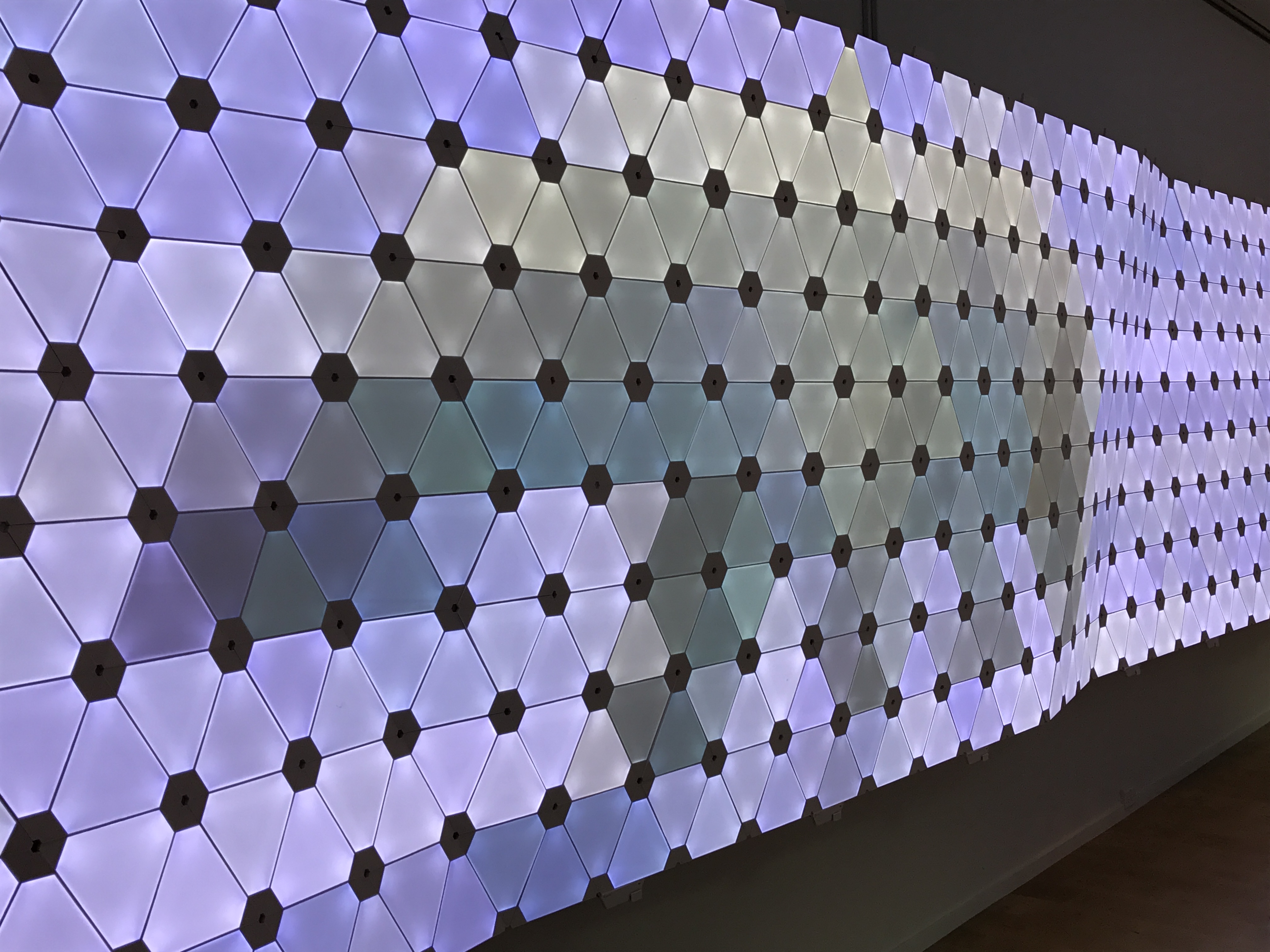 Side view of a polar bear video playing on the Terra wall.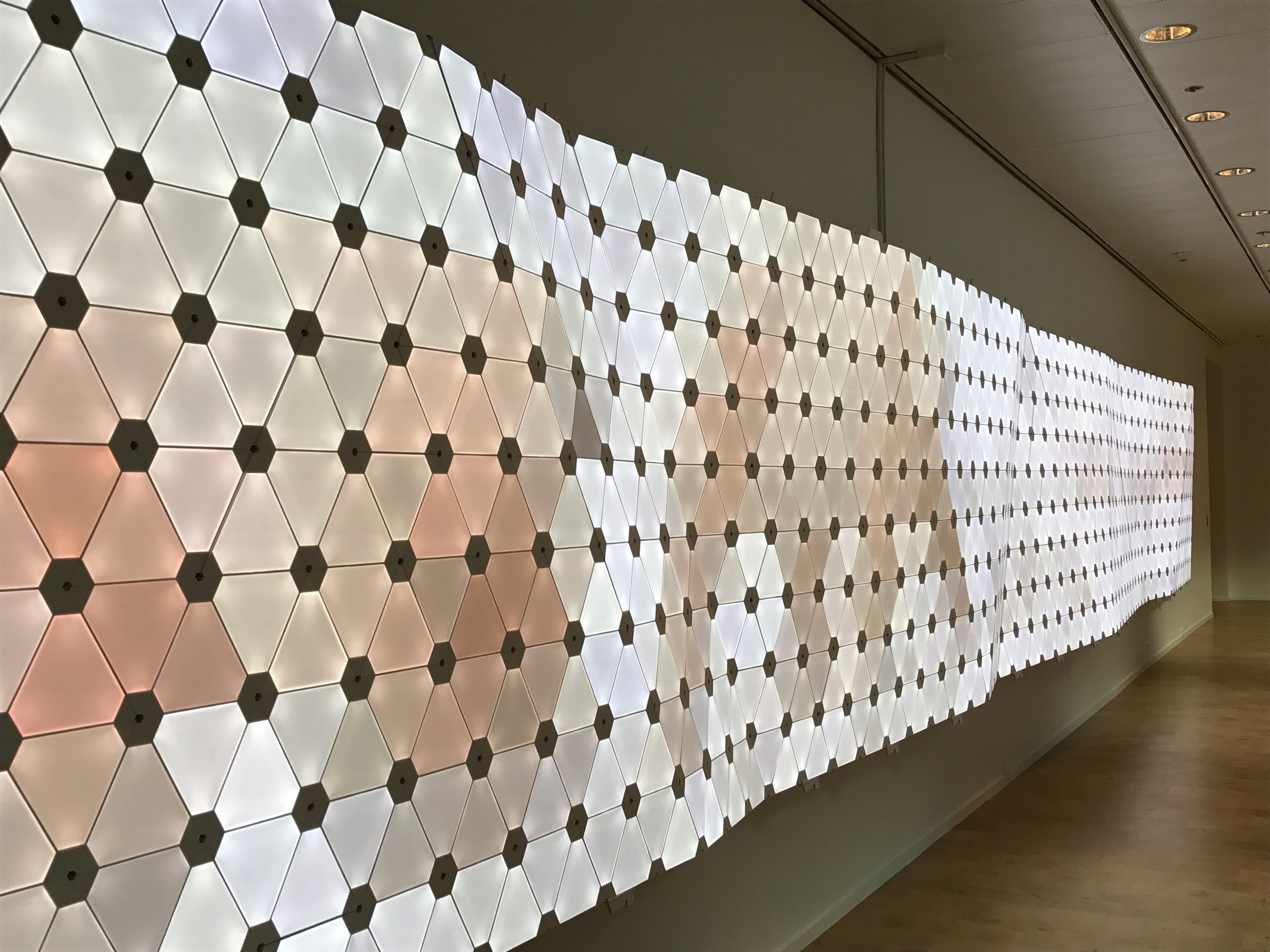 More polar bears.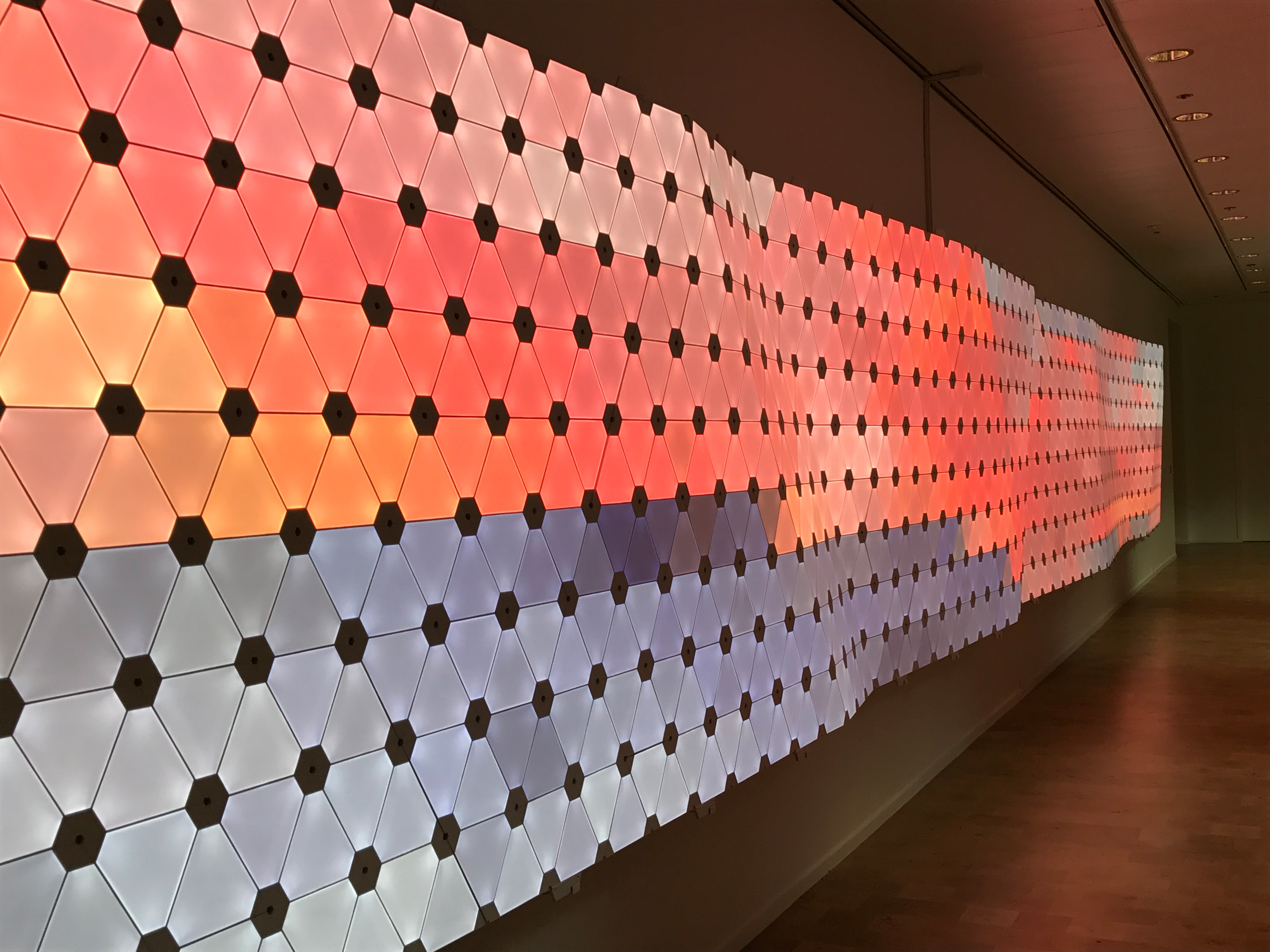 Arctic sunset.
A short clip of a side view of the aurora video:
Polar bears walking:
A longer clip of the entire installation showing an Arctic sunset, with the aurora appearing after dark: