The Anchorage Museum library includes books, maps, and print resources focused on Alaska and the Circumpolar North. The public is welcome to access the collection and conduct research on-site during open hours, or by appointment.
The Anchorage Museum archives include historic photographs and print materials covering a broad range of topics related to Alaska and the Circumpolar North. A select collection of these holdings are accessible online at Alaska's Digital Archive.
SELECT PHOTOGRAPHIC COLLECTIONS
The following is an overview of major photograph collections. Some materials are available online, while others are available for detailed research on site at the Bob and Evangeline Atwood Alaska Resource Center.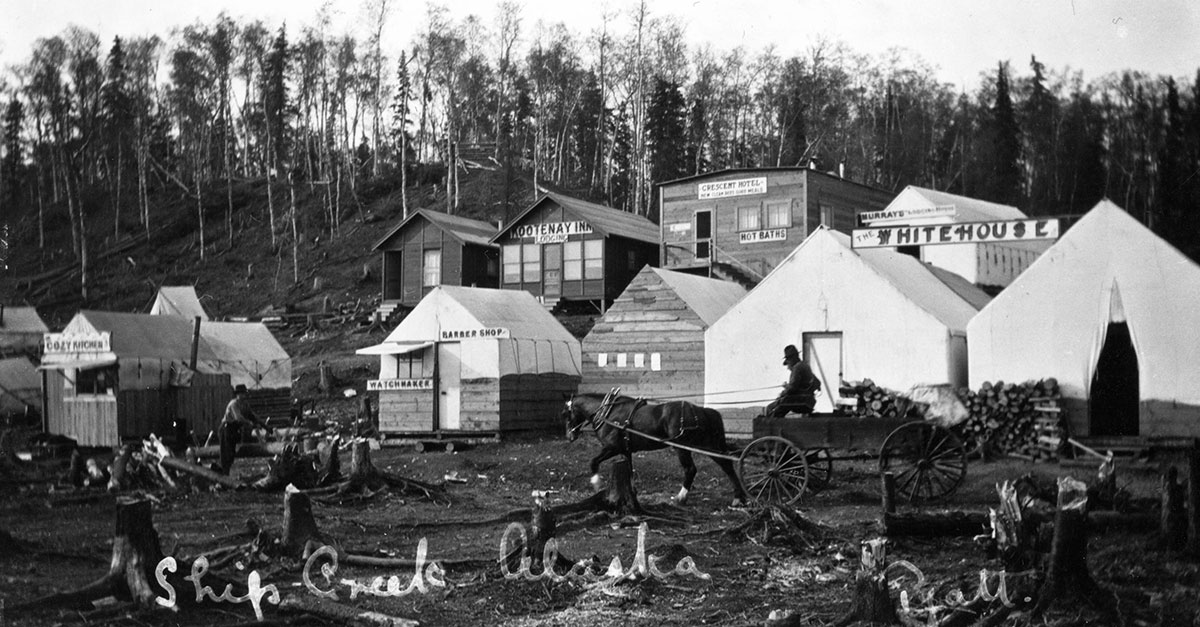 The Anchorage Museum Library includes more than 15,000 books, rare books, maps and periodicals, while the Archive collection includes more than 700,000 photographs and print materials on Alaska and the Circumpolar North.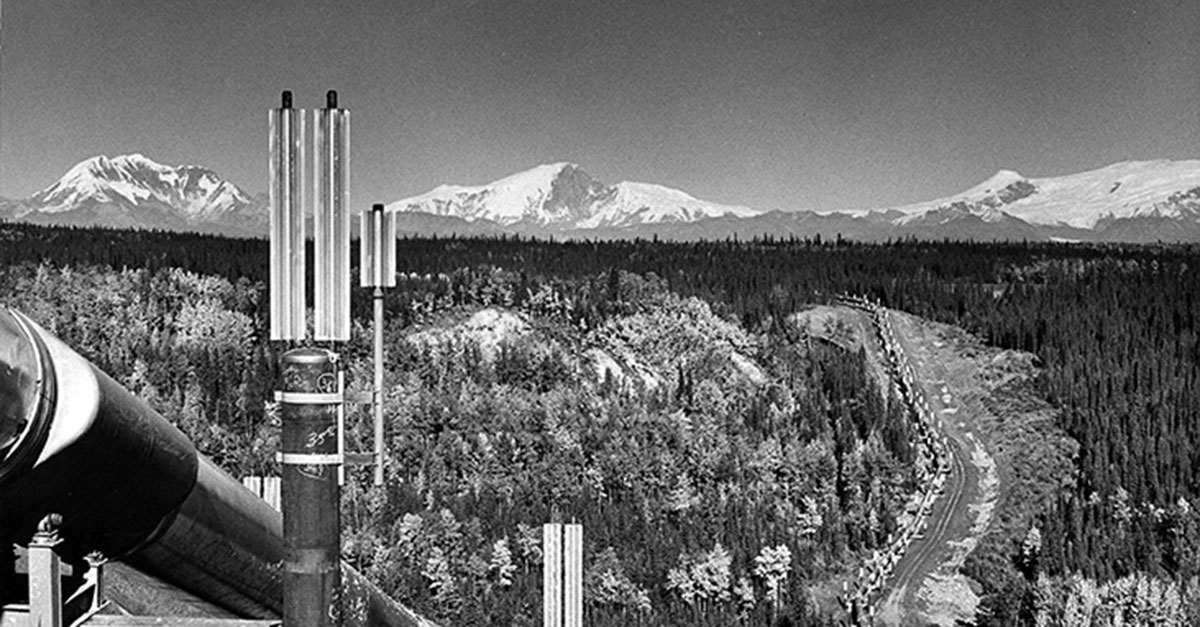 Construction began on the Trans-Alaska Pipeline System in 1974, engineering one of the largest pipeline systems in the world.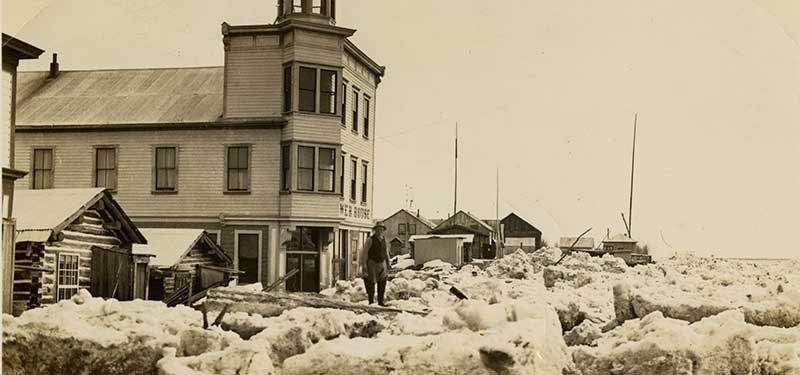 Collection includes photographs, letters, and government records pertaining to WWII Japanese prisoner-of-war Etta Jones and her husband, Charles Foster Jones, who were teachers in the Aleutians.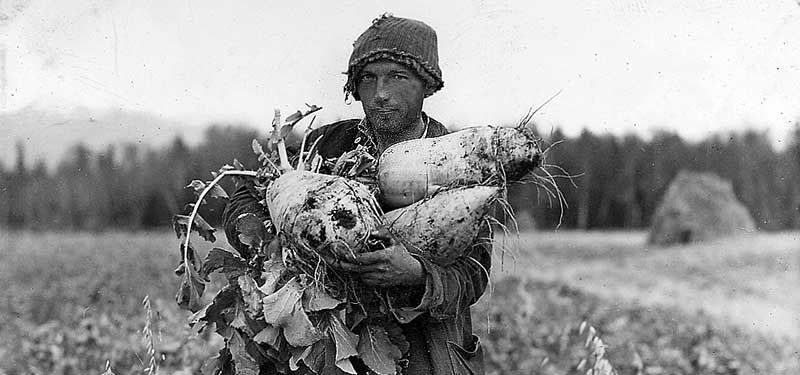 Collection includes photo albums commissioned by the federal government to document the establishment of the Matanuska Colony in Palmer, 1935.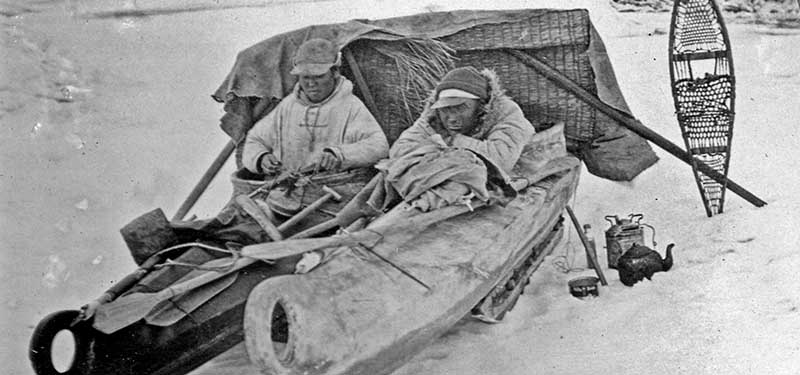 Collection includes stereo-views of the village of Kwigillingok in 1925-1935.
Collection contains postcard negatives with images of Southcentral Alaska in the 1930s and 1940s, as well as a series of portraits from the 1930s-60s.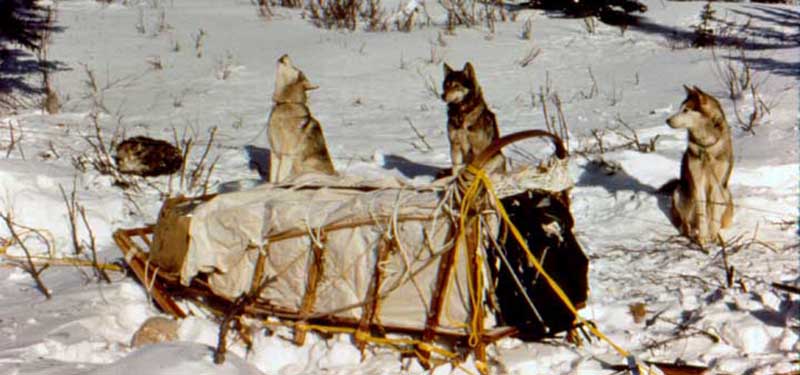 Redington Family Collection
Collection includes slides taken from 1948-1995, reflecting the history of dog mushing and the Iditarod race, a summit of Denali, as well as rescue and reclamation work for the US Army.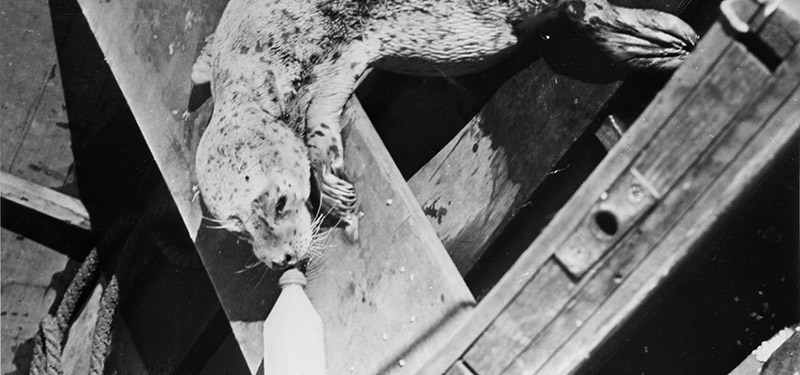 Spanning from the eruption in Katmai in 1912 to the 1964 Good Friday earthquake, this collection also includes a large selection of World War II-era views.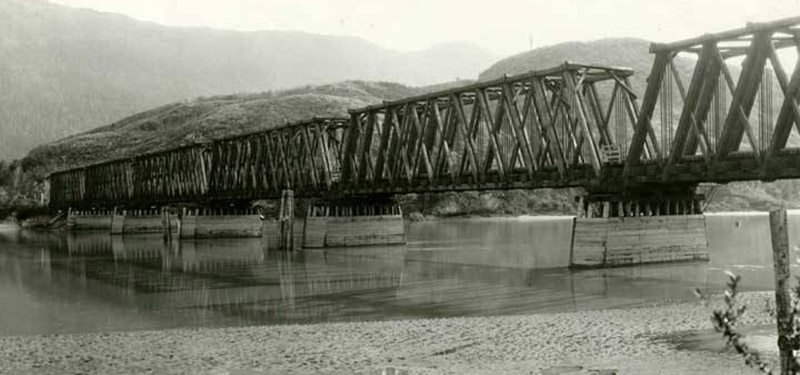 Includes Alaska Railroad construction photos dating from 1914.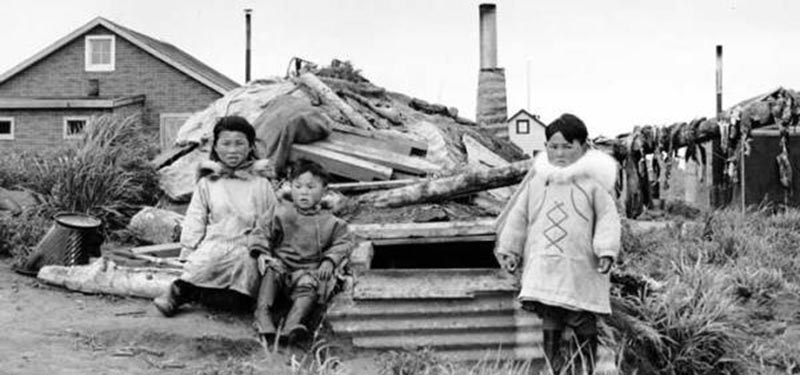 Ward W. Wells Collection
Collection of stock and commercial work ranging from 1945-1982, as well as studio portraits from 1972-82. Specifically includes 2,000 images of Anaktuvuk Pass, taken from 1962-1973.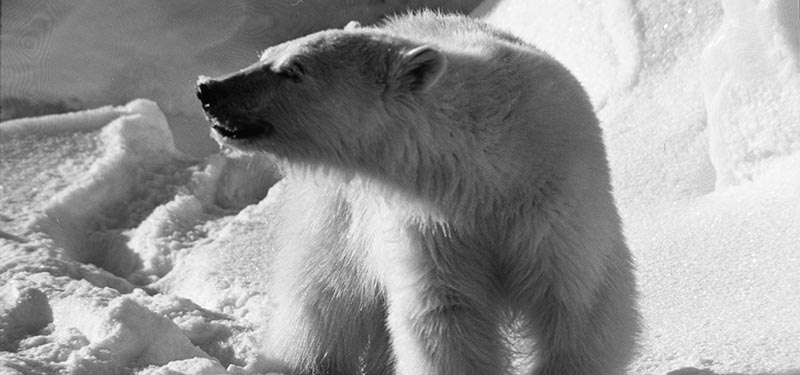 Includes professional photographs taken throughout Alaska, from 1940 to the mid- 1980s.