We're Developing a Film Project That Presents The History and Identity of Alaska
NEH grant propels Anchorage Museum project with documentary filmmaker Ric Burns toward a first-of-its-kind film presenting the true story of Alaska
August 22, 2019
By Julie Decker, Anchorage Museum Director/CEO
We're excited to be developing a three-part documentary on the history and identity of Alaska with celebrated filmmaker Ric Burns and Steeplechase Films, thanks to a $75,000 grant from the National Endowment for the Humanities.
Although an abundance of reality television, wildlife documentaries and short subject films exist, this will be the first cohesive film based on scholarship, history and strong humanities content. The project will allow the public to explore the diversity of Alaska's landscape and people and will represent the innovations and experiences of a pivotal North.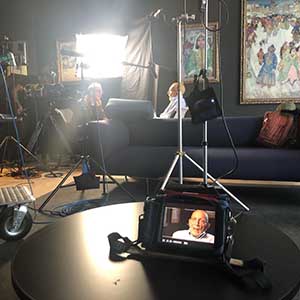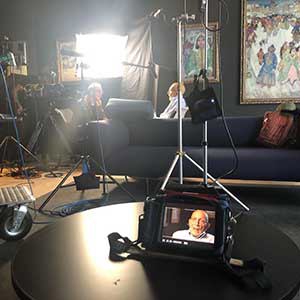 The series will be shown in three parts. It's working title is Alaska and it will tell an authentic story of our state from its earliest Indigenous peoples to the present. Live cinematography in urban and remote locations across the state will be mixed with rare still and motion picture archival materials. Reflections and insights by historians, Indigenous representatives and elders, anthropologists, writers, journalists, artists, policy makers, scientists and adventurers will be incorporated throughout the series.
The documentary could potentially air nationally on public television in 2021-2022, and will be included in the Alaska exhibition at the Anchorage Museum.
The grant, which NEH announced late last week, was among $29 million awarded for 215 humanities projects nationwide, including research, education programs, cultural preservation, films, exhibitions and virtual reality projects. We are grateful to NEH for funding the development of this series and inspired by the opportunity to work with Ric Burns on this important project.