We Are Interested in the Future of Northern Places
September 05, 2019
by Julie Decker, Museum Director and CEO
A series of upcoming exhibitions and programs focus on the future of our place—from our landscapes to our lifeways. We're envisioning the future through many perspectives that draw on a number of disciplines, including art, history, science, culture and design. 

Futures Possible is the theme of Anchorage Design Week happening Oct 4-12 wherein we celebrate and imagine the future of the North through design. This year, led by artist/designer Tiffany Shaw-Collinge in collaboration with Anchorage artists, designers, scientists, community leaders and neighbors, we will open with a series of site-specific installations. These will be gathering spaces within which we acknowledge the history of the land and highlight local and natural materials. Talks, workshops and social events round out the week.
We also look at possible futures through SEED Lab, working with creative practitioners, civic leaders, and community changemakers to address the challenges of living in the North and to propose and prototype positive ways forward. Some of the future-minded SEED Projects highlight community efforts around food, transportation, energy, mapping, farming, mending, and understanding the changes to our climate.
SEED Lab informs many of the programs of Design Week, and we will host activities within the SEED lab "house" and around the city. We are working with artist Jonathon Keats to design a municipal clock that runs on river time, developing an atlas for the future with Graham Hogg of Lateral North, honoring our place through a series of workshops on land acknowledgement, working with the artist collective Land Art Generator to consider how we might combining public art and energy solutions, and hosting artist Mary Mattingly, who is working with community partners to consider experimental farming.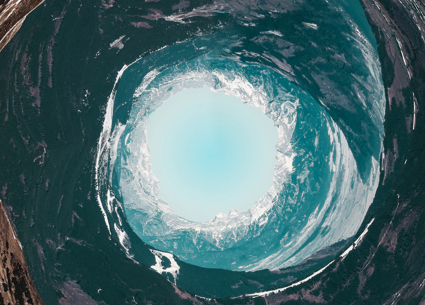 This winter, beginning in November, our Chugach gallery will feature science fiction films, writing workshops, speculative fiction and discussions of possible futures. Sci-fi writers are today being hired by think tanks, politicians, and corporations to envision the future. Science Fiction helps us imagine the future so we can better prepare for what might be coming.
The future is ours to imagine.
Image credits: Hero courtesy of SEED Lab; Bubble Calamity by Daniel Frank via Pexels.com