SENSORY FRIENDLY MONDAY AT THE MUSEUM
January 05, 2018
Discovery, learning and passion are universal. Adapted lighting. Sound off. Close-looking. Fewer visitors. These are just some of the ways the Anchorage Museum can offer meaningful museum experiences for everyone.
Individuals and families who experience sensory sensitivities now have the option to visit the museum during a time and within a space structured to accommodate a safe-feeling visit.
Called Sensory Friendly Monday at the Museum, these visits may happen on select Mondays, when the museum is closed to the public with access to visitors with sensory sensitivities who prefer to enjoy a modified museum experience.
These special opportunities to visit a particular exhibition or gallery are planned and promoted in advance and also require advance registration by those interested in participating. Admission is free and the number of participants is limited to ensure a quality experience. See the museum's online calendar for upcoming times and dates.
To help visitors to Sensory Friendly Mondays prepare for their museum experiences, we've created materials like these, which are available within the Visit section of the museum's web site.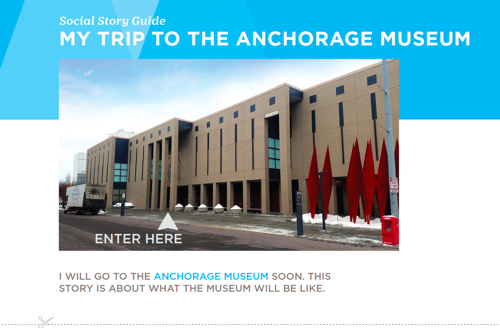 R2D2 by Red Hong Yi, from The Art of Fandom exhibition.