Museum Director's Blog
March 25, 2016
Science is key to understanding the North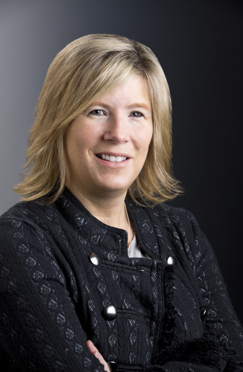 When the Anchorage Museum expanded its facility in 2010, we added science to our mission and built the Discovery Center, bringing hands-on science into the museum through a merger with the Imaginarium. Embracing science as part of the mission allowed us to present a comprehensive narrative of the North. At that time, we also entered a long-term agreement with the Smithsonian to house the Arctic Studies Center of the National Museum of Natural History.
These are just a few of the ways science has become embedded in everything we do. The museum provides many experiences that enhance an understanding of science and the Northern environment. We go beyond the traditional classroom to provide relevant and compelling exhibitions and programs — including programs that align with STEM (science, technology, engineering and math) curricula.
By providing access to authentic objects, hands-on activities, natural materials, experts and ideas, the museum is a rich source of knowledge about the Arctic and subarctic, its environmental extremes, Native ways of knowing, adaptation, technology, and innovation. The science of Alaska has both local and global impact, and the museum is interested in how residents and visitors alike can explore our place in the North through history, art, science, culture and technology.
Some of our core programs include the Discovery Center, the Smithsonian Spark!Lab, the Exploration Station, and the Thomas Planetarium. Our Conservator's Corner looks at the science behind caring for objects, artifacts, photographs and more. Curated Conversations brings science into conversation with art, literature, language and culture. Our Polar Lab artist residency program connects artists with scientists.
As we look forward, we will add more programs in science and technology and more programs that encourage making and critical thinking. This year we will introduce a new science program for adults called Cold Fusion and bring science lectures and activities into our Polar Nights programming on Fridays. Our exhibition this fall, Camouflage: In Plain Sight, explores what it means to disguise and conceal through natural history, human history, art and design.
We champion science as key to understanding the constraints and opportunities prompted by the Northern landscape and how life adapts to change.