Curating the Summer Camp Experience: What Do Kids Really Get Out of Summer Camp?
From the back-to-nature ideology of the late 19th century to the academic and socially conscious approaches of today, summer camps have evolved in meaningful ways
September 19, 2019
 By Alex Taitt, Anchorage Museum Community & Curatorial Programs Coordinator
In 1900, there were less than 100 summer camps in the United States. By 1918, there were more than 1,000, and today there are more than 12,000 camps. According to the American Camp Association (ACA), more than 11 million children now attend summer camps across the U.S. Camps began as a means to 'socialize' children in the urban-industrial age. Now, camps are very different. The thousands of camps in the U.S. today serve a myriad of purposes that support children thriving through learning and self-expression.
Why camps are important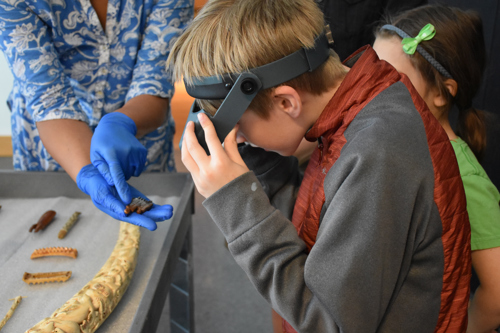 We know summer camps do much more than just provide childcare or keep kids busy. Research shows camp experiences have lasting developmental effects on a child's self-esteem, peer relationships, independence, leadership, values and the willingness to try new things. Camps allow children to experience diversity – encountering new experiences and learning and playing alongside peers from different backgrounds. Camps provide safe places for kids to meet and value people who are different from themselves. At camp, kids can meet others from different neighborhoods, states or even countries. They encounter others with different values or beliefs and kids who are outside their typical social group.
At the Anchorage Museum, we want children to have the space to grow in these ways and more. Since 2016, the Anchorage Museum has hosted summer camps onsite in an effort to integrate museum resources like exhibitions, our live collection of animals and the planetarium into camp programming. In keeping with the Anchorage Museum's mission, our summer camps explore ways in which to connect children to Alaska art, history, science and culture through hands-on making and interactive experiences.
"It was very clear to me that my child was backsliding and forgetting a lot of things she'd learned at school. Camps helped her to have an opportunity to learn new skills and interact with peers when she otherwise likely would have spent the entire summer sitting on the couch and watching YouTube or TV."
The program currently serves elementary-aged children with educational camp experiences throughout the summer. We curate camp topics to reflect our summer exhibitions, as well as museum-wide projects and initiatives. Over the last four seasons, we have explored everything from dinosaurs and robots to climate change and costume design.
Our ACA-accredited camp program undergoes a series of performance reviews and visits to ensure that we are holding up to both museum and camp industry standards, including safety and emergency procedures, training and camper outcomes. We strive to provide a safe and open learning environment for educational, social and emotional growth and have campers acquire the tools to connect what they learn to their everyday lives.
"My son is on the spectrum and frequently struggles in peer social group environments especially when he has to work collaboratively. It was a huge gift to our family that he came home happy and excited every single day after camp."
Our campers also school us
The summer camp program not only inspires young minds, it also inspires the museum. Feedback from campers contributes to how we as a museum address the education needs of Anchorage and the community at large. Our campers have told us they really like STEAM (Science, Technology, Engineering, Art, Mathematics) themes, hands-on projects and activities that help them know what goes on behind the scenes at the museum, so we included camps around those interests. The results were new camps that challenge kids to transform natural elements into artwork, design robotic solutions to climate challenges, create prototype museum exhibitions, and design expeditions to other planets, inspired by the Franklin Expedition's search for the Northwest Passage and Neil Armstrong's first steps on the moon.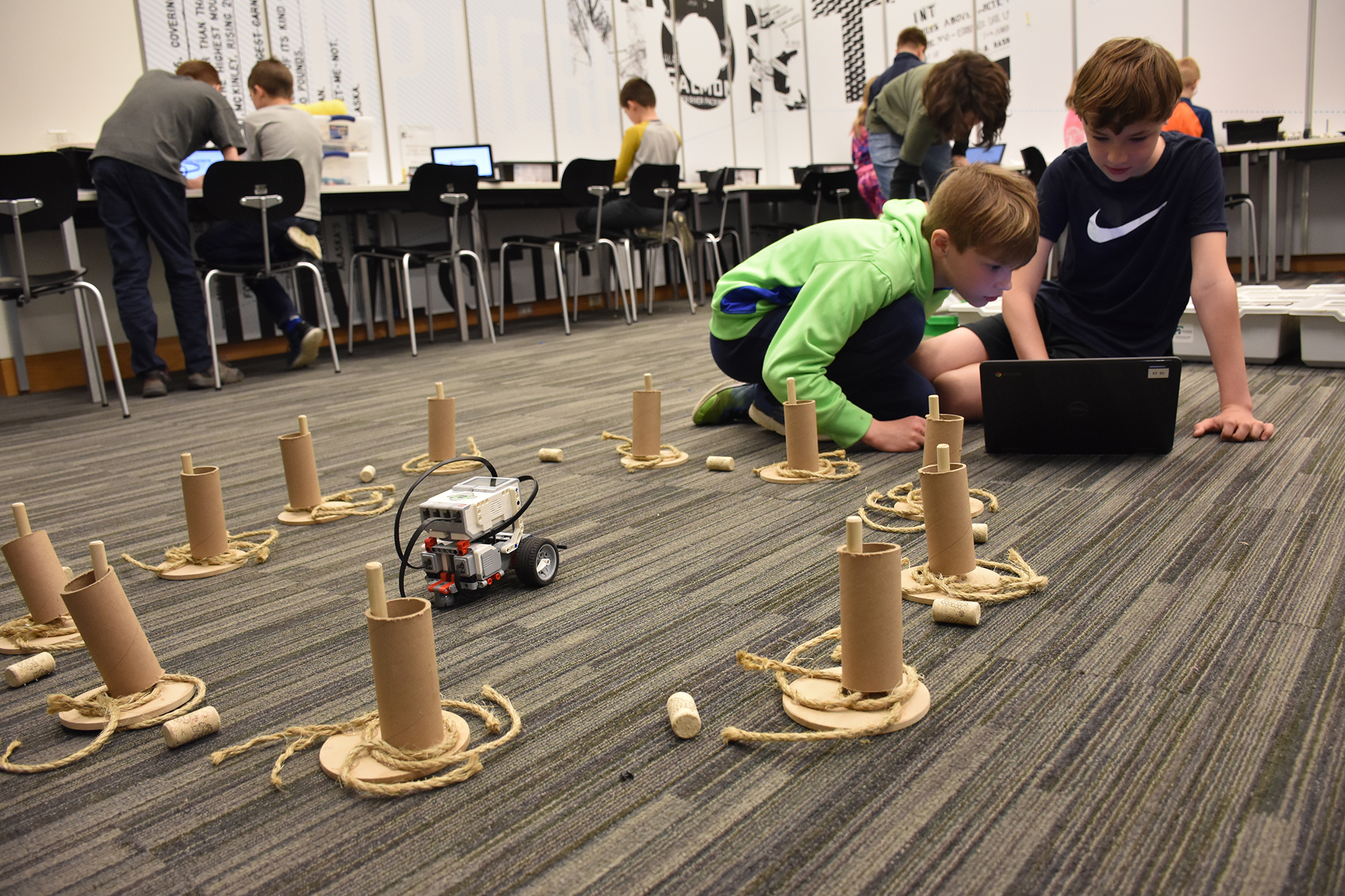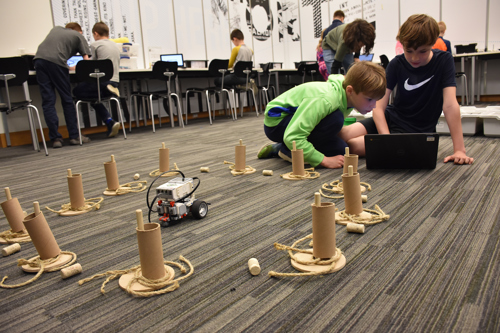 In addition to teaching young people in all these areas, summer camps provide the museum new perspectives and ideas from a younger audience—our next generation of change-makers.